Because save to Evernote® note in SwipeWrite, requires authentication of Evernote® account from SwipeWrite. Please be obtained from Click here If you do not have an Evernote® account.
To open the setting screen by swiping down the right edge of the note area of ​​the screen below.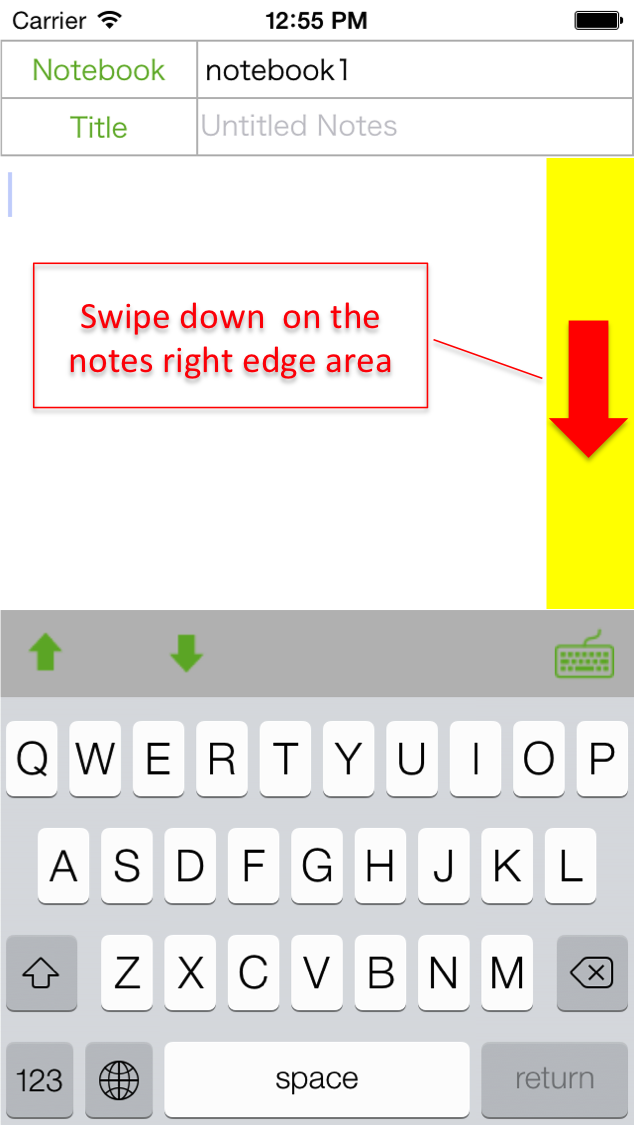 Of the setting screen "Evernote Authentication" tap.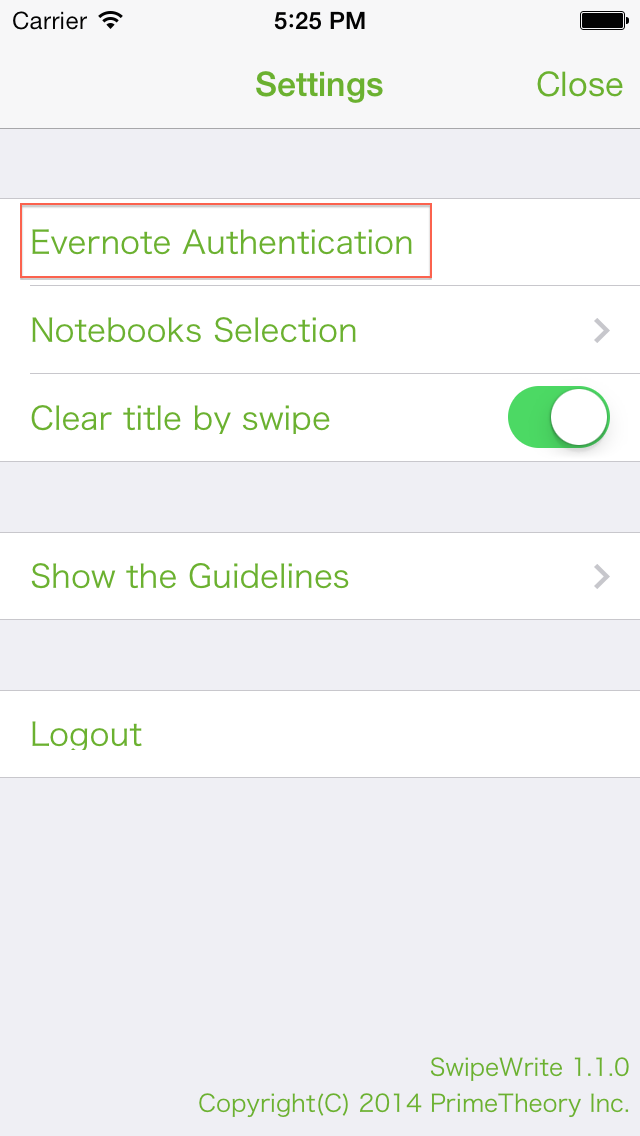 And then sign in by entering the Evernote® account authentication screen opens.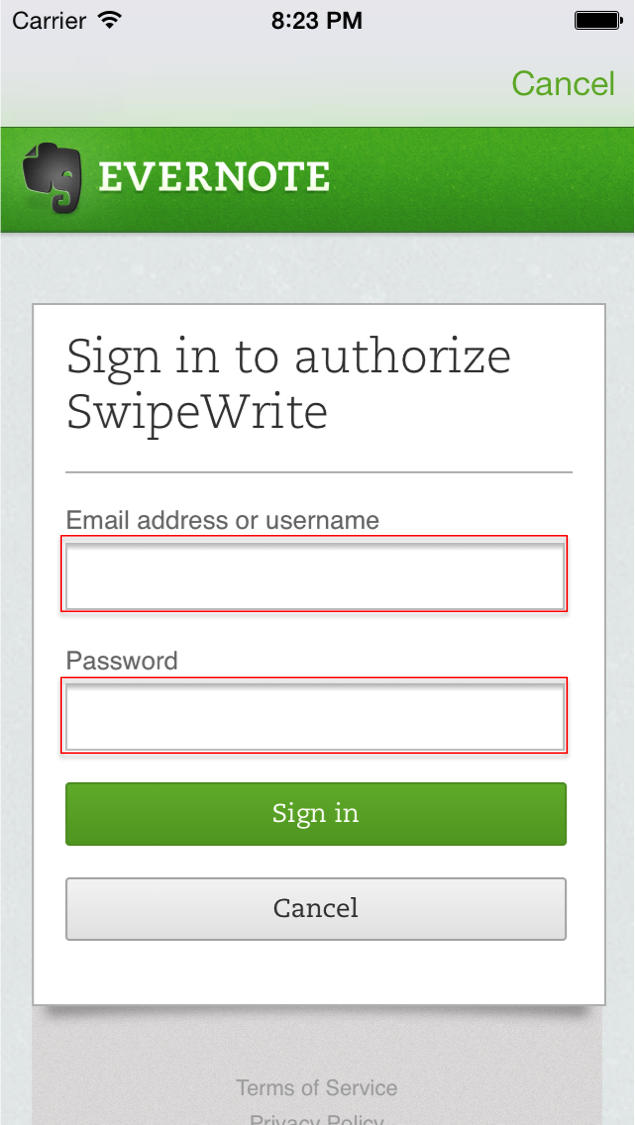 To return to the setting screen when it is authenticated. The setting is now complete, but please set by referring to the Click here if you want to set the notebook to create the default.
In addition, all notes will be saved to the cloud storage, not the client storage. As a result, synchronization of the note can not be in an environment that does not connect to the network. Please note.